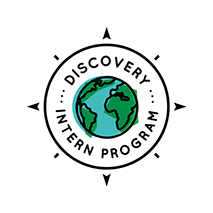 Discover your future.
BELLA'S 9 MONTH INTERNSHIP  |  SUMMER 2017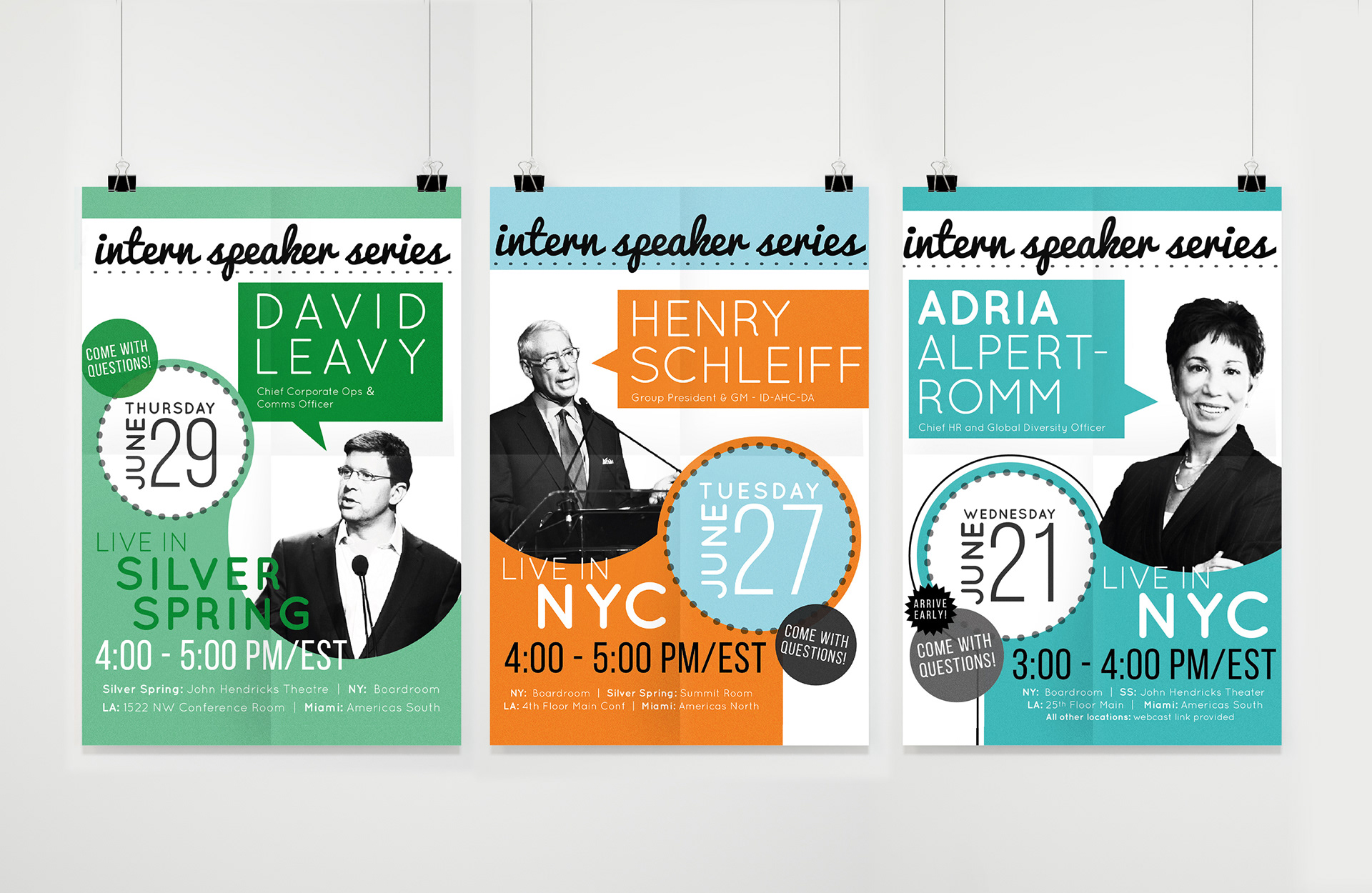 HEY INTERN, WANt to rebrand OUR entire PROGRAM?
BRANDING | LOGO DESIGN | PRODUCTION DESIGN | SOCIAL MEDIA GRAPHICS |CORRESPONDENCE 
As an intern at Discovery Communications in Silver Spring, MD for a summer and remotely for an additional semester, I was given the opportunity to execute a rebrand of the intern program. I was hired as the Intern Program Recruitment Intern—aka the intern liaison. My day to day responsibilities consisted of event planning for intern events, correspondence, and most importantly, designing print and digital materials for the rebrand. I learned there that my dual degrees and expertise in both marketing and design was a large part of the reason I was hired for the job.
I pitched my rebrand idea after a month in the program. Over that time, I learned about the culture of Discovery Communications and the Discovery Intern Program. The existing identity of the program was a bit outdated, but was an overall successful campaign, yet I felt the program could benefit from a more updated and trendy aesthetic. My concept was to focus on the wanderlust, adventure seeking aesthetic that is popular for young people. The following graphics are what I came up with.
The program hires 250+ interns per year across multiple locations and networks (i.e. Discovery Channel, TLC, Animal Planet, Science, etc.). The program is promoted at college fairs, recruitment events, and digitally across the country. These graphics will be spread throughout the US and could potentially be seen by hundreds of thousands of students.
OLD LOGO                   vs.                   NEW LOGO