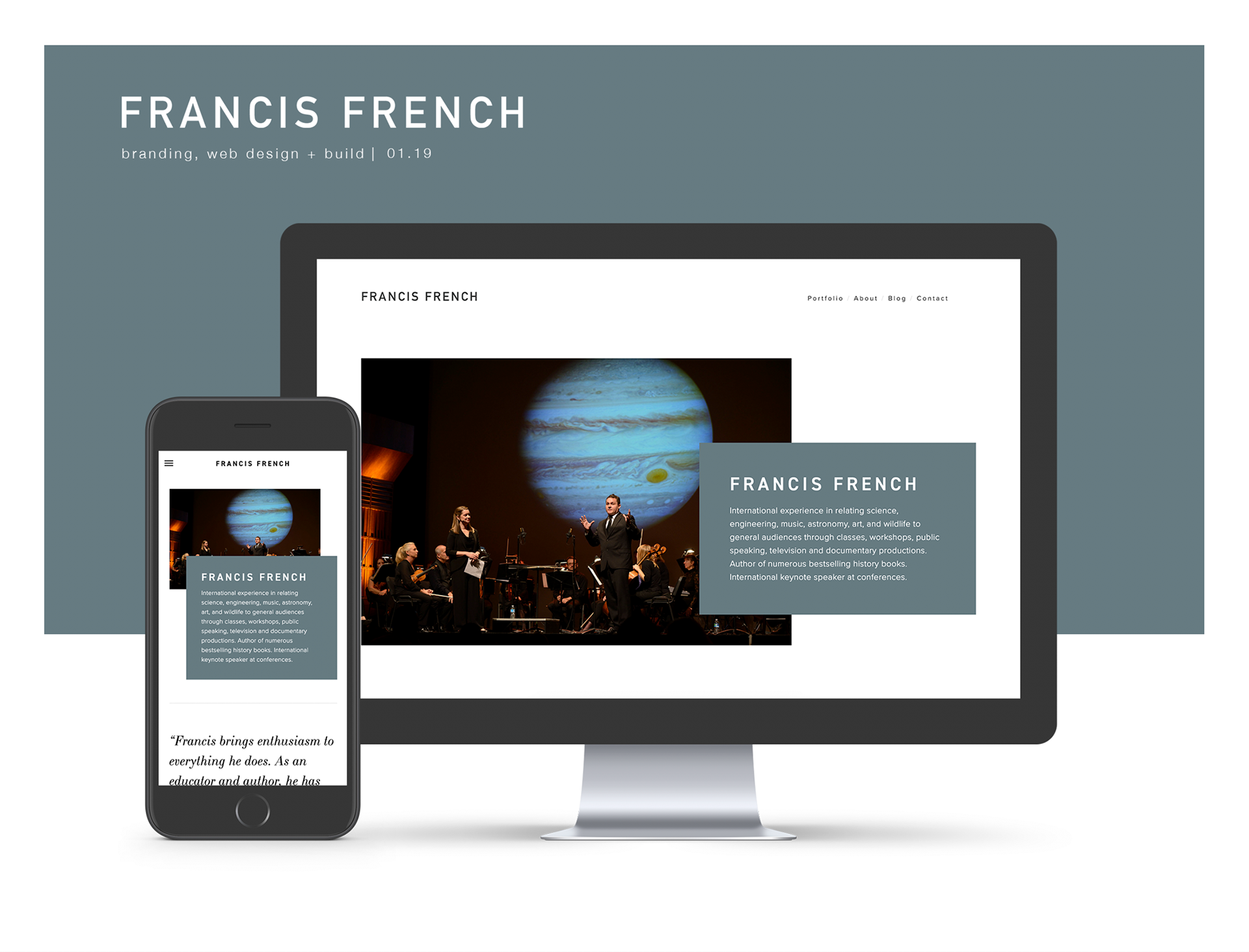 branding, web design + build  |  01.19
Late last year, I had the pleasure to attend the Astronaut Scholarship Foundation
"Astronaut Rendezvous" where I met quite an interesting person, with an even more interesting name to match. Francis French and I soon became friends and though we come from different places and backgrounds entirely, we both seemed to be outgoing souls who share a love for creativity and
outer space. 
When he handed me his card, though nicely designed, there was no email, phone number, or website to contact him thereafter—which really intrigued me. That is a gutsy move on a business card, and I loved it. I asked him about it and he said, in quite the friendly English accent, "If someone is interested in learning more about me, they will google my name and probably happen upon one of my books; which I think is just the best way of going about it." 
Which is true, because it is exactly what I did. Turns out he had a website, but "outdated" is a generous way to describe it lol. Weeks later, I was pleased to see an email from Francis inquiring about a website redesign. The rest is history. 
I'm thrilled I got the chance to work with Francis and hope you enjoy his content as much as I do.