Every season, every style, always Free People.
AN ODE TO BELLA'S FAVE BRAND |  FALL 2016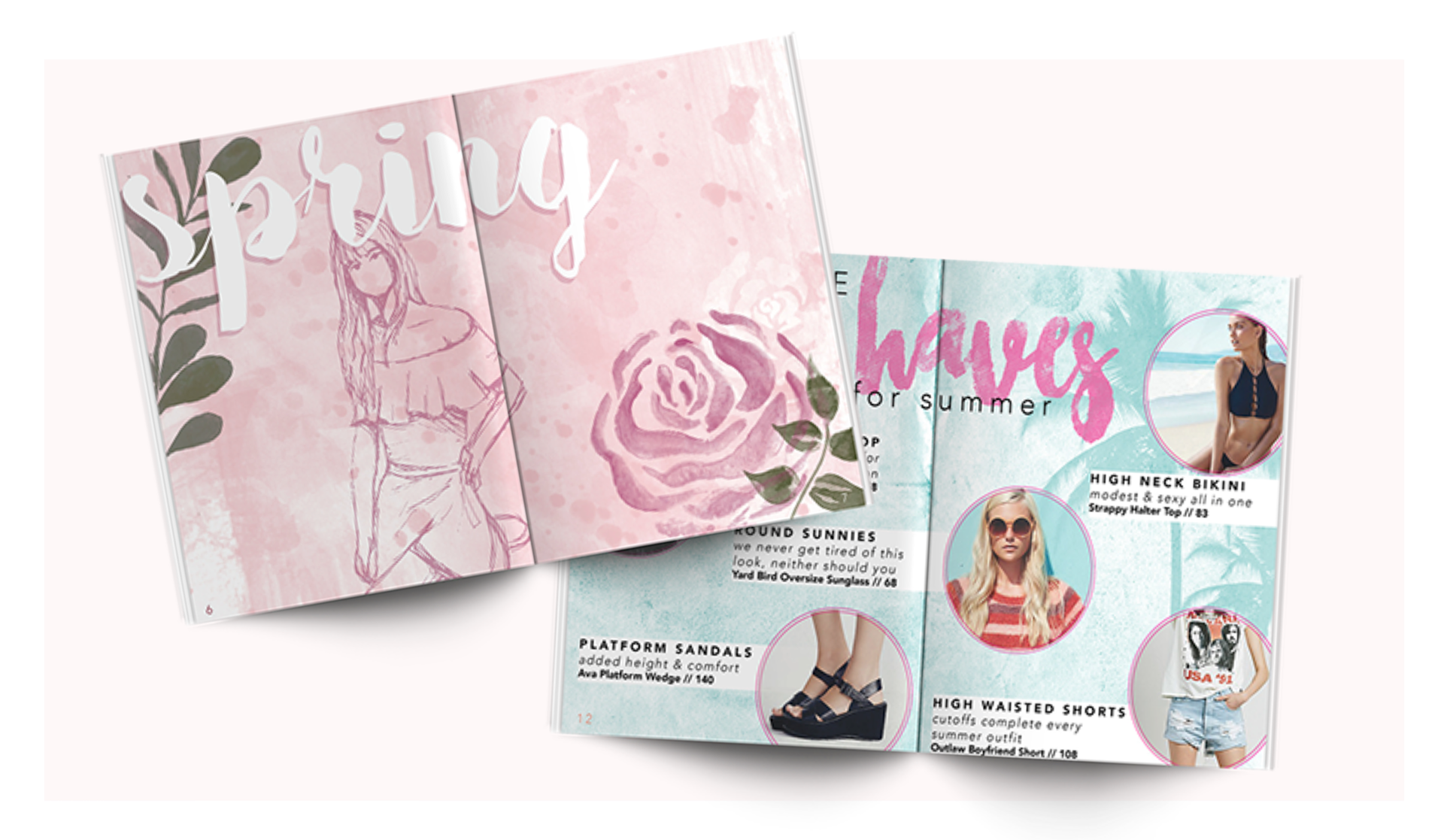 MAKE A BOOK ABOUT ANYTHING? OKAY SO YEAH...MY FAVE BRAND IT IS.
BOOKLET DESIGN | LAYOUT DESIGN | ILLUSTRATION | TYPOGRAPHY
Make a cohesive book that tells a story or has a purpose on any topic you would like. For me that was easy, why not a book as a tribute to my favorite brand—Free People. The look-book showcased classic Free People styles from every season.
Each month had a specific theme, color scheme, and look. I hand drew illustrations with models wearing Free People clothes and converted them to vectors for each season as well. The 30 page book was then printed and bound as a booklet. It's fun making things for brands I
love
.