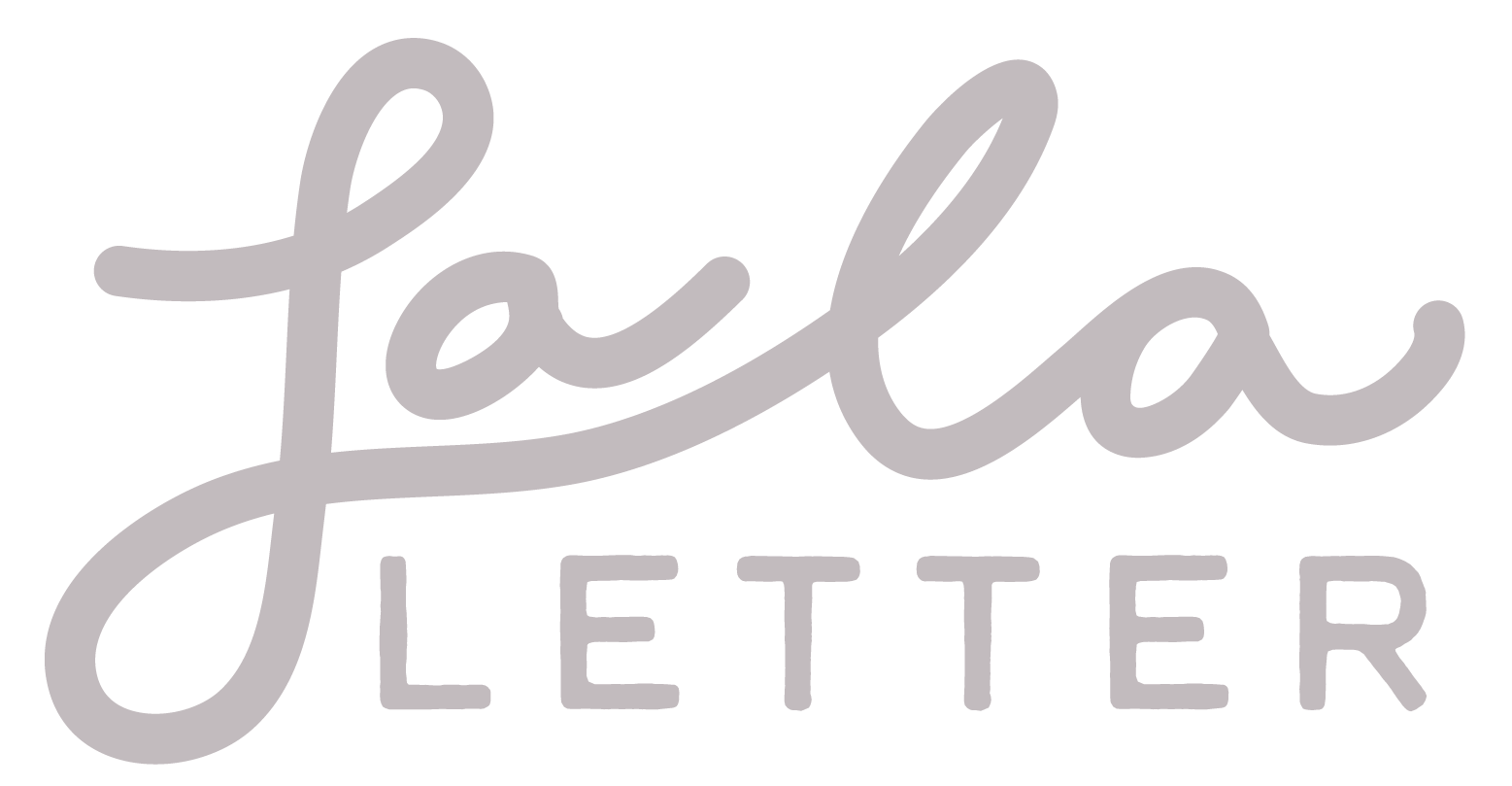 A planner and stationery company with a mission to spread positivity and
promote productivity in a fun and responsible way. 
  BELLA'S ONGOING PASSION PROJECT  |  SPRING 2018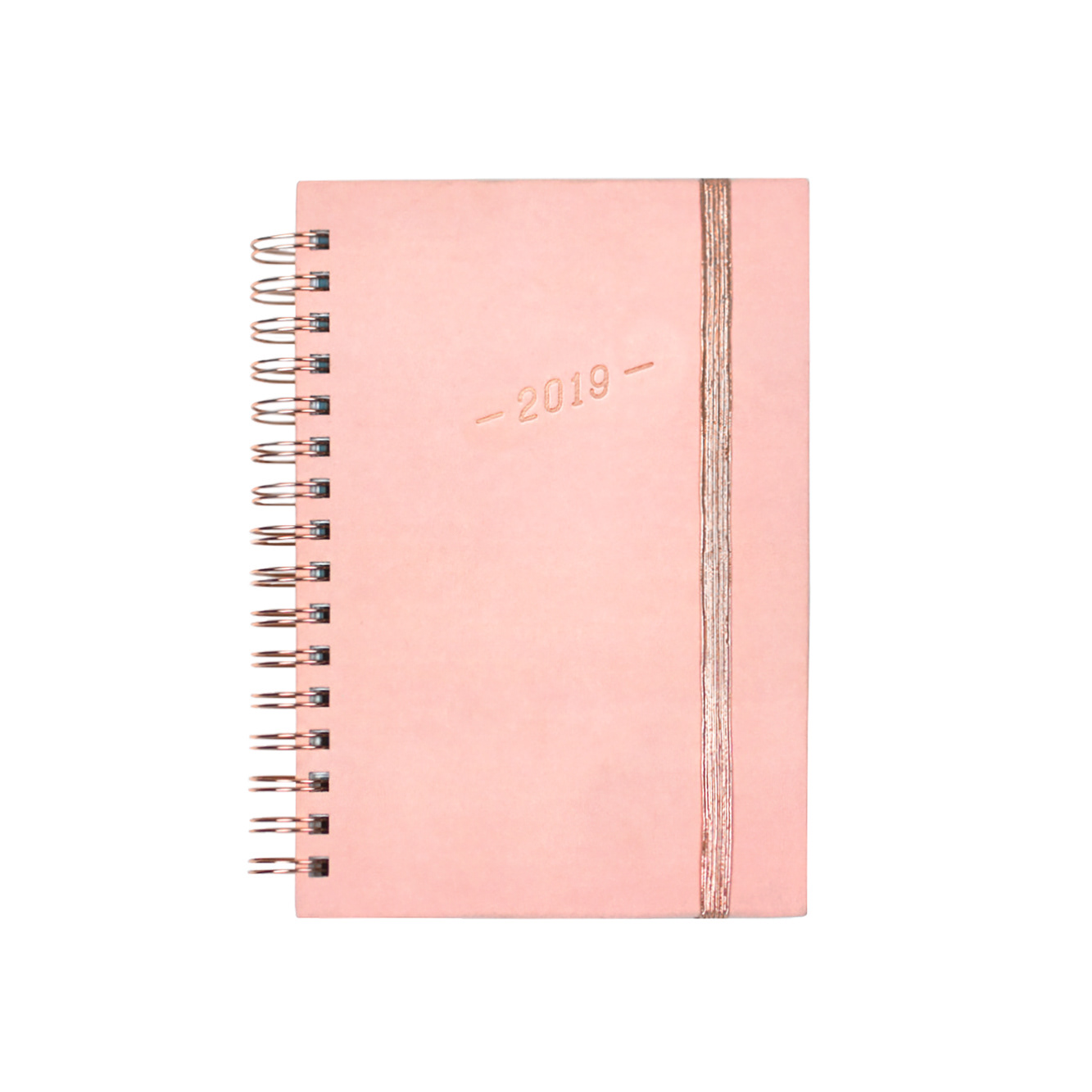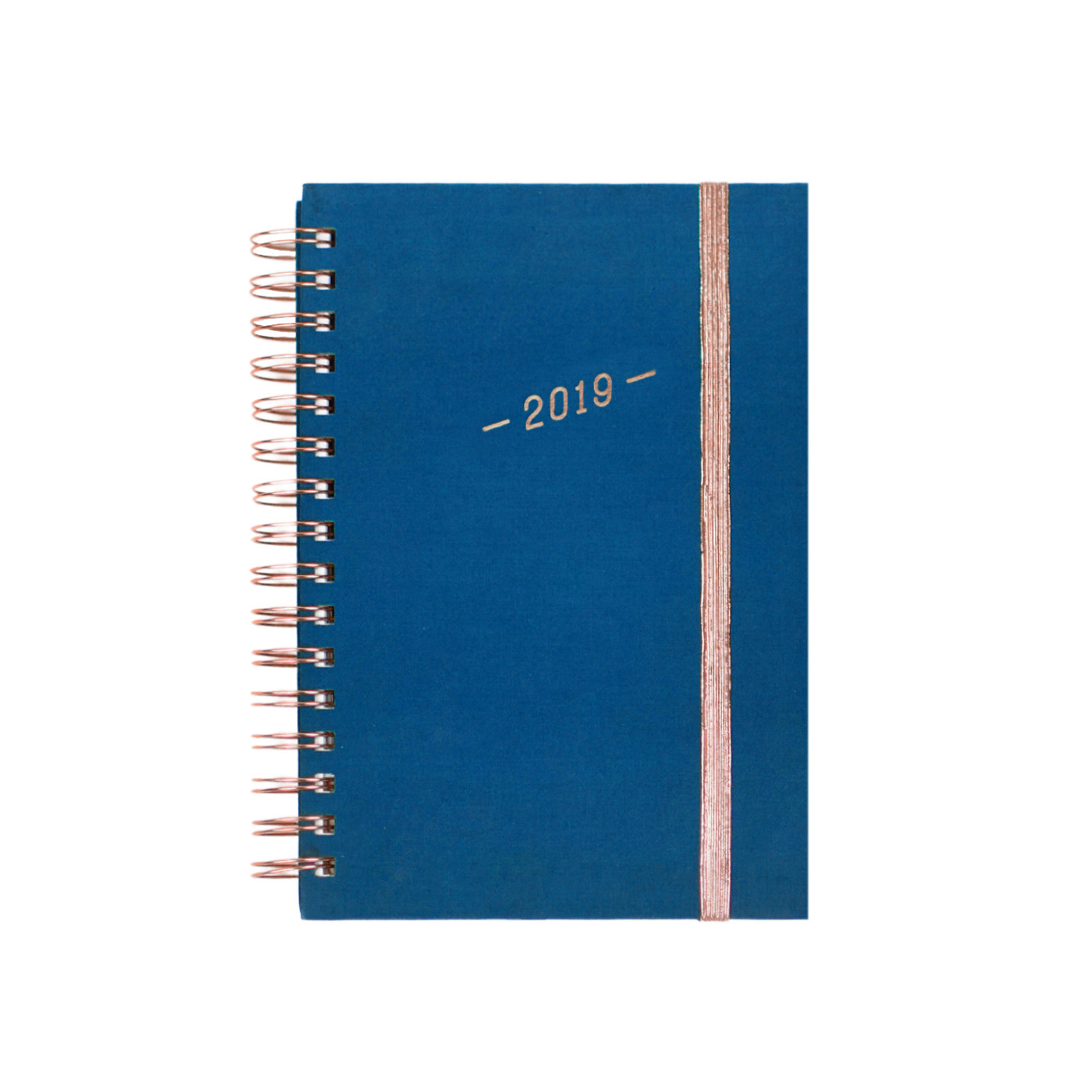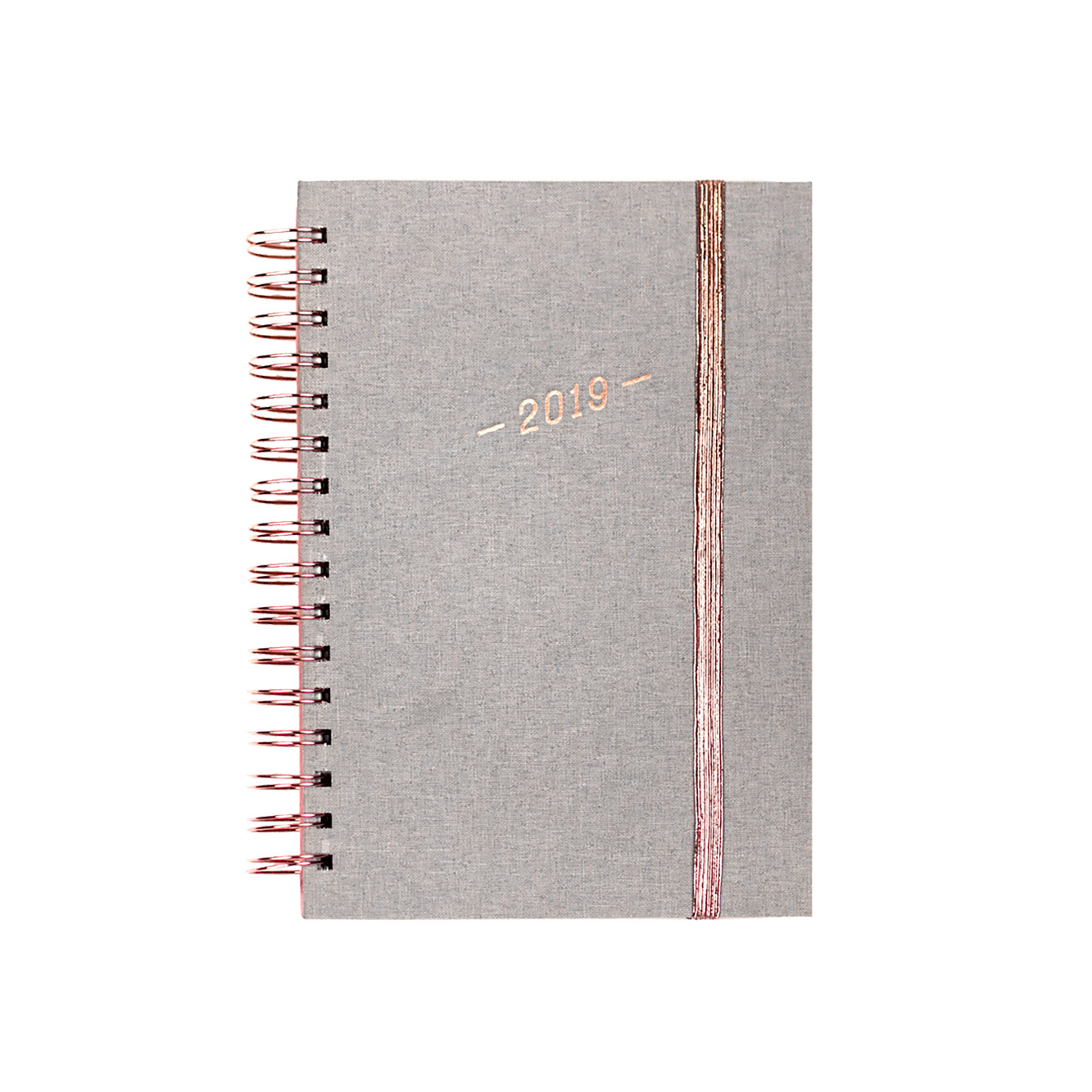 Lala Letter—senior thesis turned business endeavor.
  BRANDING | GRAPHIC DESIGN | MARKETING | ASSEMBLY & PRODUCTION | WEB DESIGN | COPY WRITING | ILLUSTRATION | PACKAGING | PITCHING
In my senior year of undergraduate school, I was charged to complete a BFA Thesis Exhibition and Honors written thesis in order to gain dual Honors degrees in both Marketing & Graphic Design. While many students choose to take the traditional route to rebrand a company's 2D design, I had a serious passion to create something bigger, something lasting, something that was utterly hers. 
Lala Letter was born from a lifelong obsession with day planners. I conceptualized, designed, manufactured, marketed, and sold all products in the Lala Letter collection on my own in a 3 month period from start to finish (yeah, I didn't sleep much). The products were made by hand, exhibited in Gallery 130 in Meek Hall at the University of Mississippi for one week, and sold in person and online. With a total of 40 SKU's and close to 300 physical products, Lala Letter generated over $4,000 in revenues in just 2 weeks of selling. 
In addition to the creation of the physical products, I wrote a 50+ page thesis research paper that explored the history of the written day planner and included a comprehensive business and financial plan for the continuation of Lala Letter going forward. I went on to use this business plan to compete in the Gillespie Business Plan Competition where Lala Letter placed 2nd, receiving $5,000 in investment grants from donors. Lala Letter has also gained capital in other pitch competitions bringing the total amount of investment grant winnings to over $8,000.

Lala Letter pushed my talents and abilities to heights I did not realize possible. In her last semester of school (enrolled in 18 hours of classes) working on degrees in both marketing and graphic design, Bella simultaneously and single-handedly launched an online retail company. 
I did it all; implementing
every
skill (and struggle) I had learned in my education to that point including:
(some obvious one's)
product design,

graphic design

, illustration,

marketing

, packaging design,

product photography

, exhibition design, web design,

social media

,

videography

,
(and some not-so-obvious one's like)
 

copywriting

,

supply chain management

, assembly line work, search engine optimization, team building, networking outreach, online advertising,

financial planning

, 
public speaking,
shipping,

social media
.
 Probably still forgetting a few... what a learning experience it was.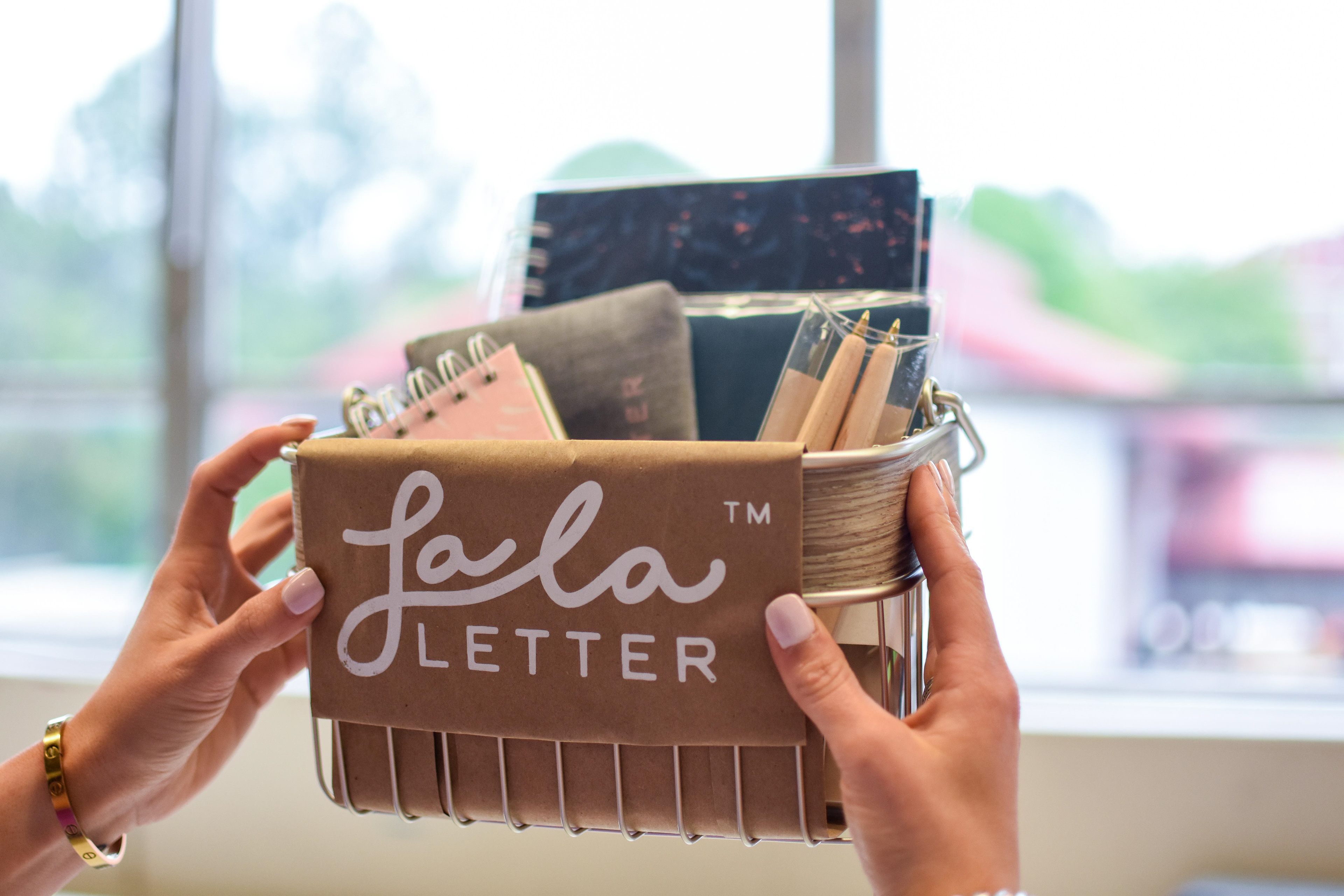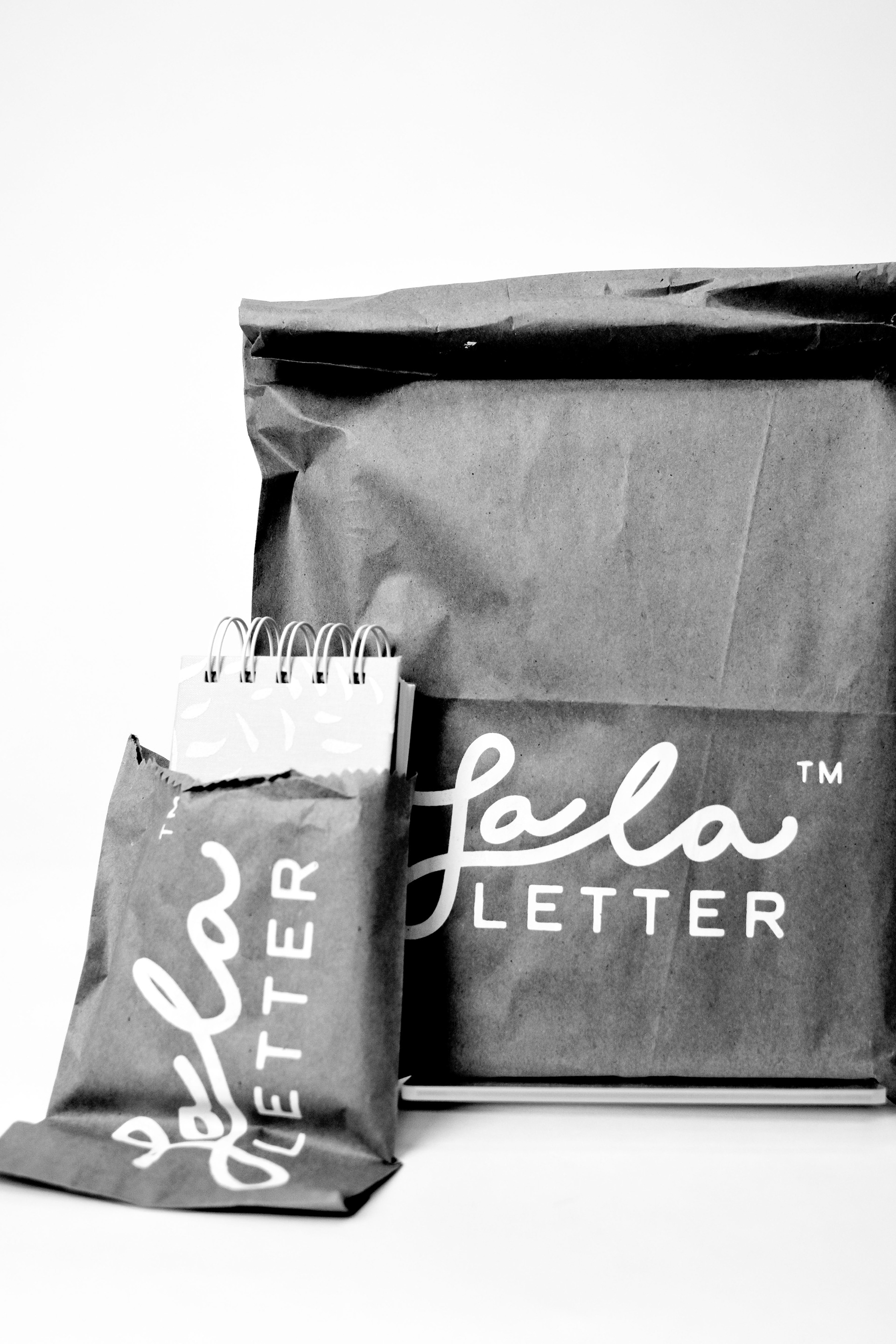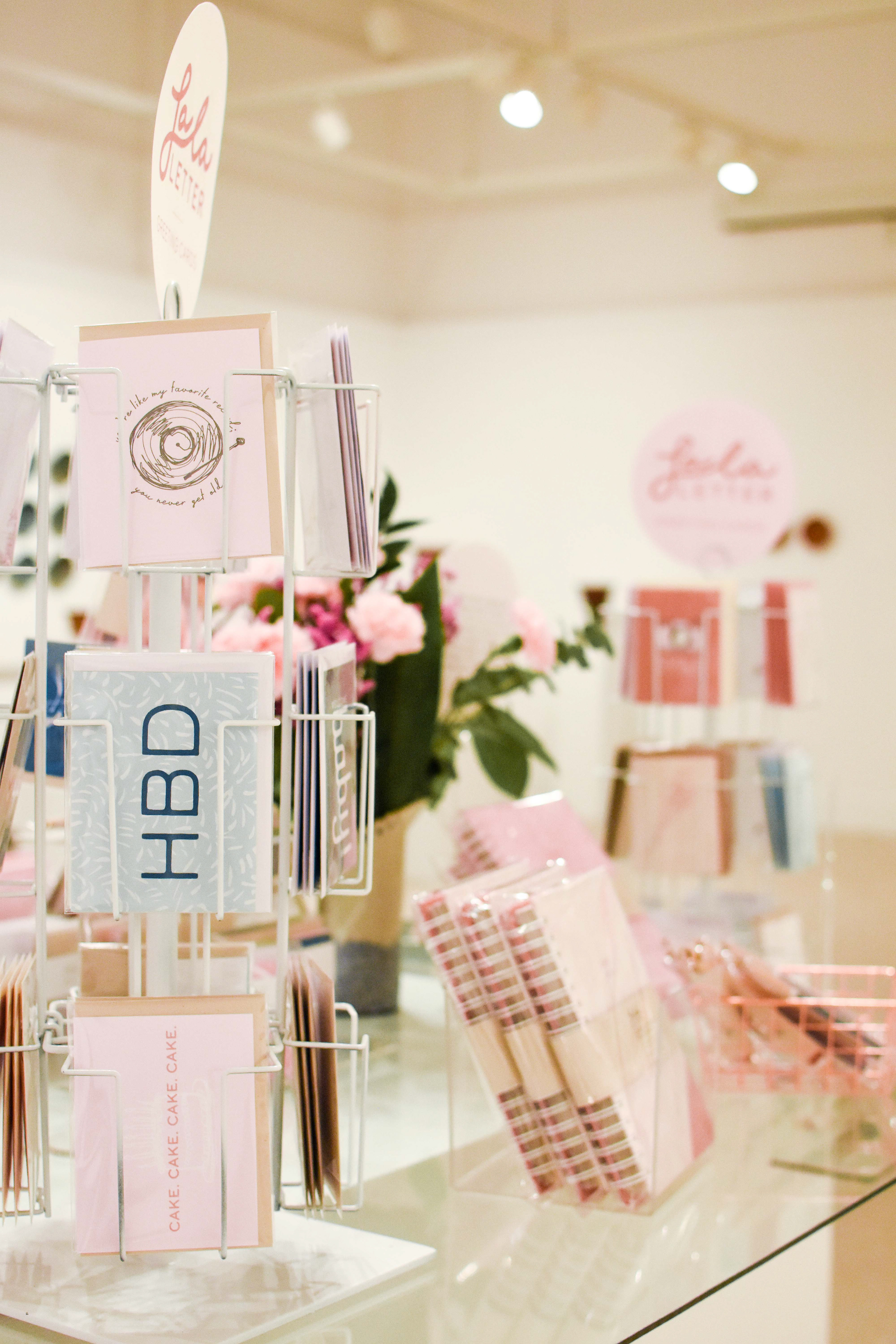 Lala Letter is a complete line of stationery goods with the featured product being the Lala Letter Planner. I brainstormed, researched, and planned all aspects of Lala Letter for weeks before beginning to design. The title is a take on my name, Bel
la
 and my love of written
letter
s and correspondence. The overall intended use of Lala Letter products were for trendsetting college women looking for a planner line
made
for them. 
Lala Letter gained a serious following in just weeks of its debut. Lala Letter was promoted on the University of Mississippi campus through word of mouth marketing and a strong social media presence. Lala Letter gained an organic Instagram following of 1.2k in one month and had multiple press releases published on its behalf. Click
here
to read one, and here to
read
 another.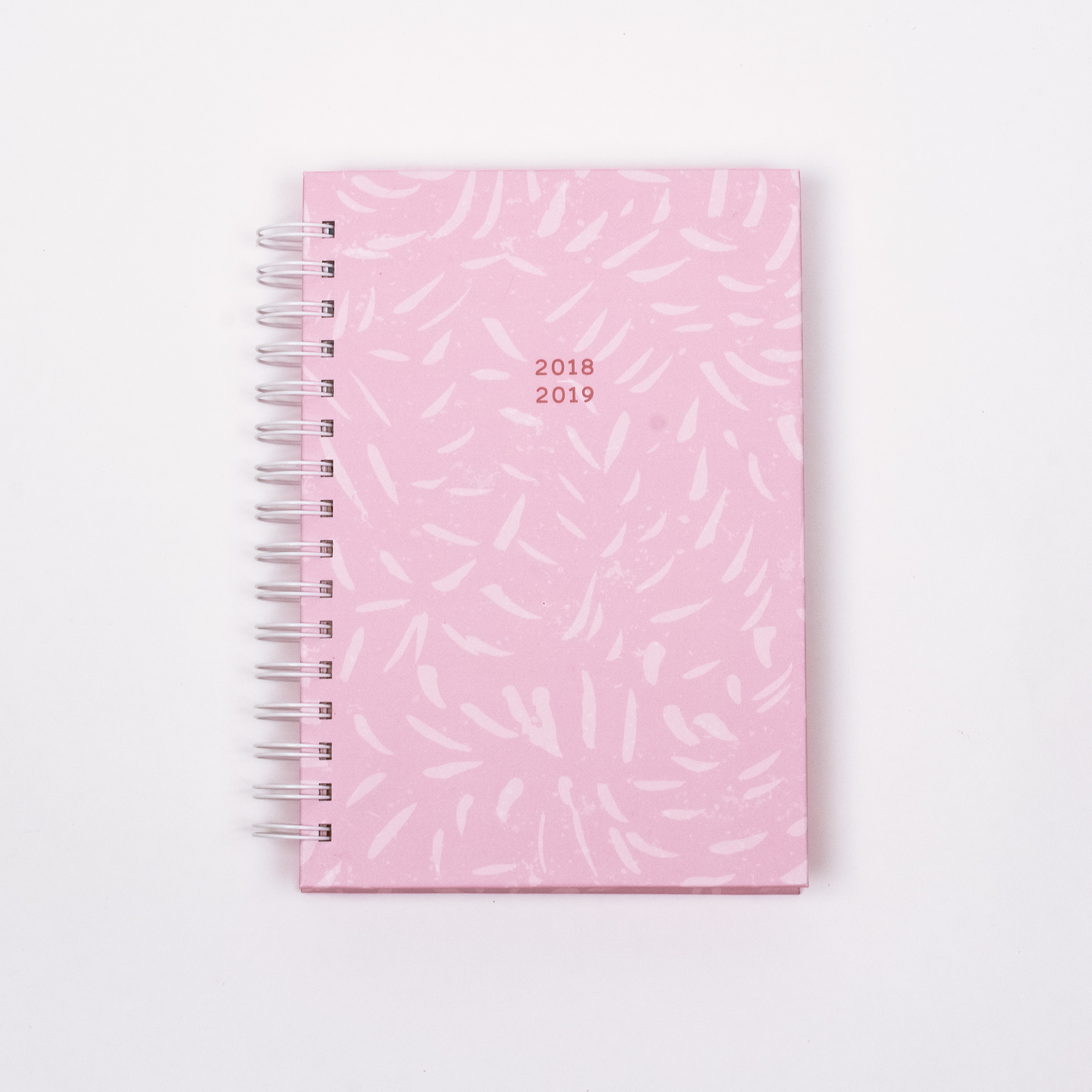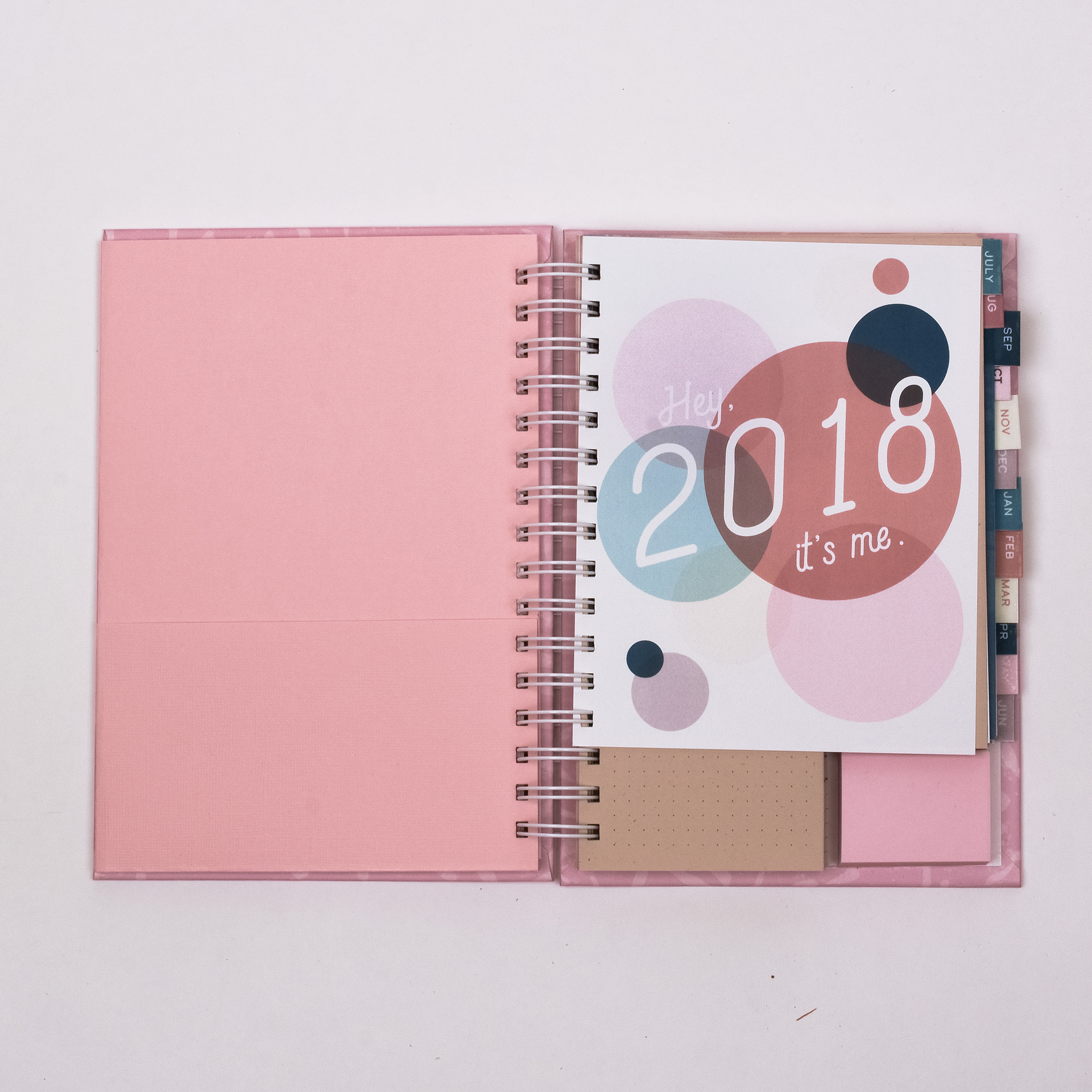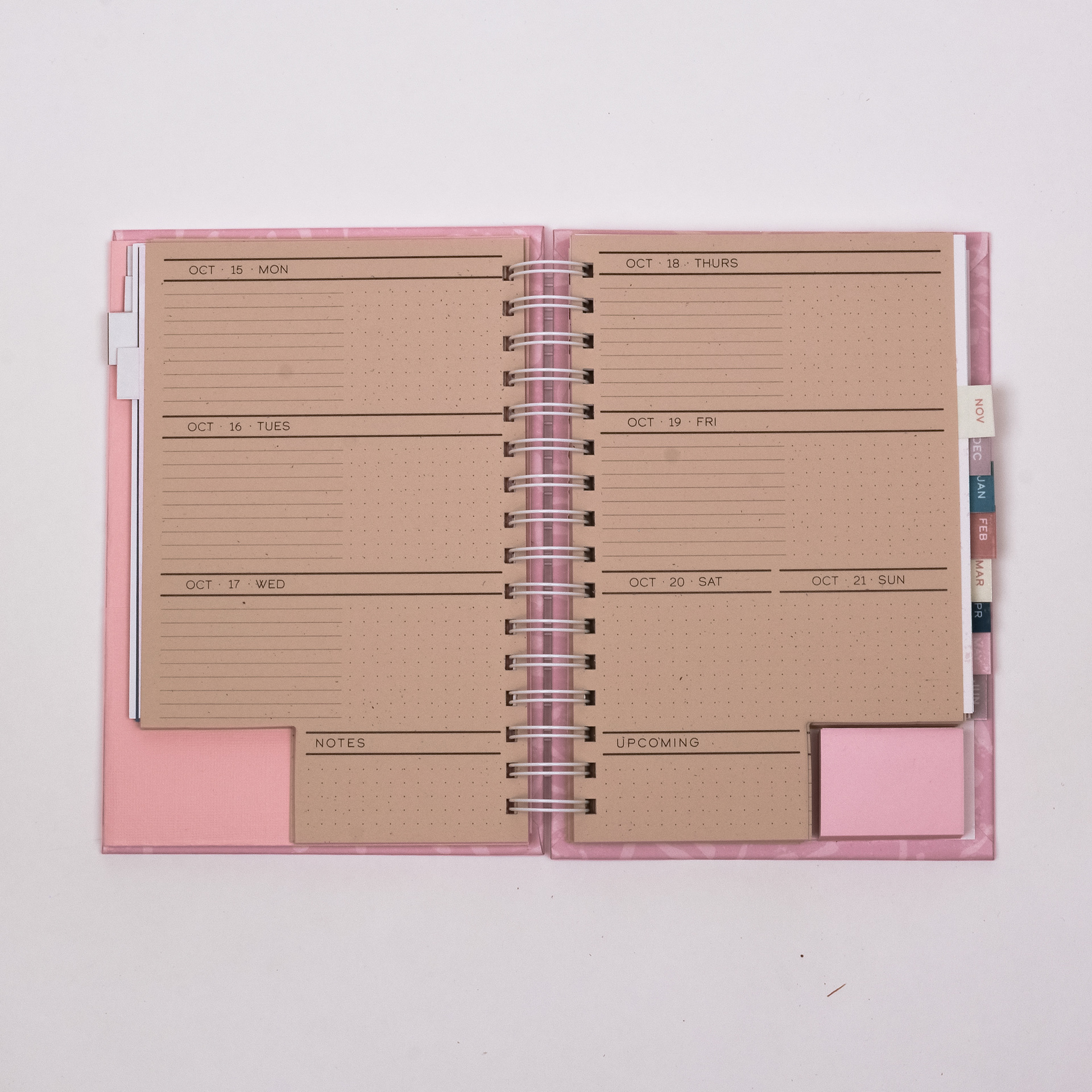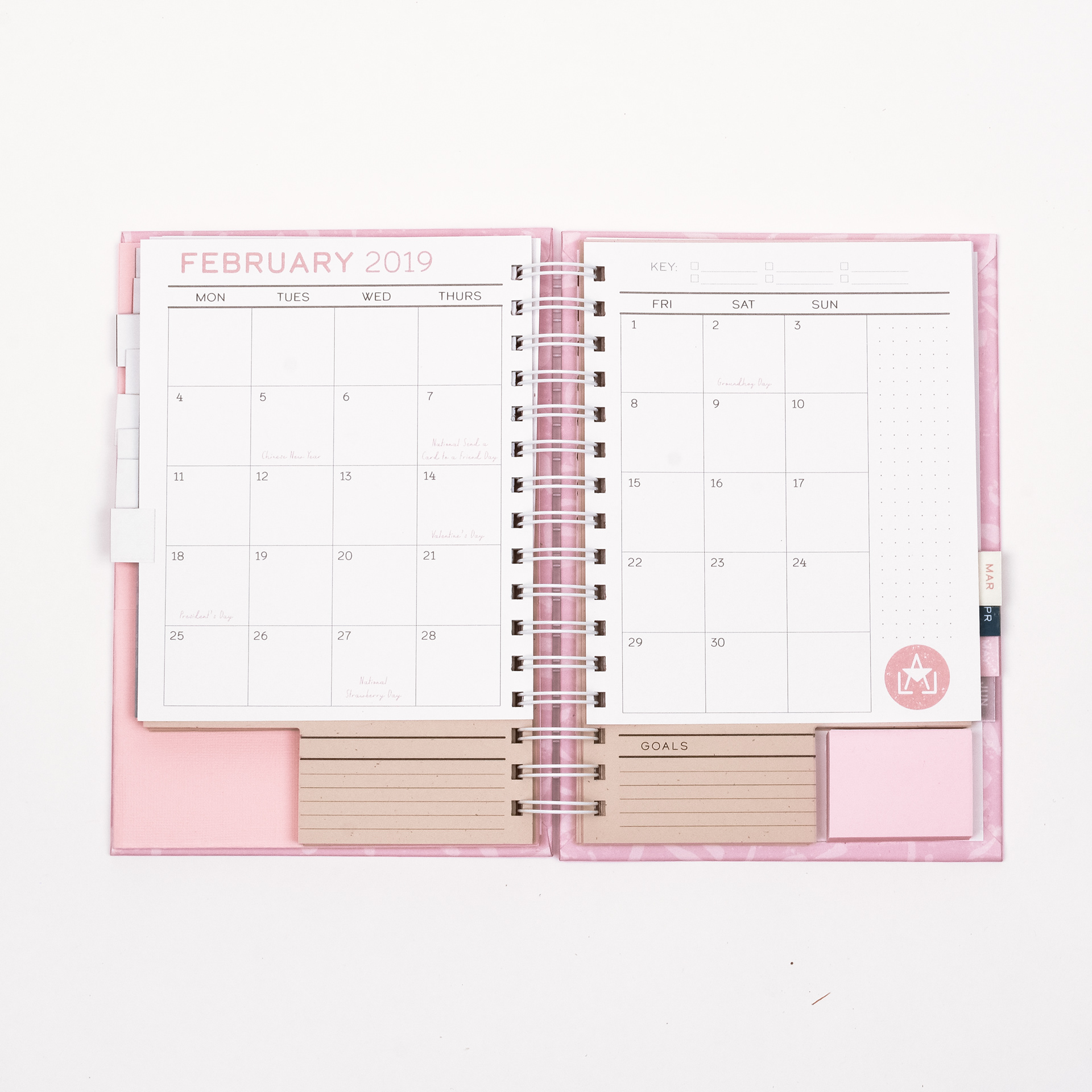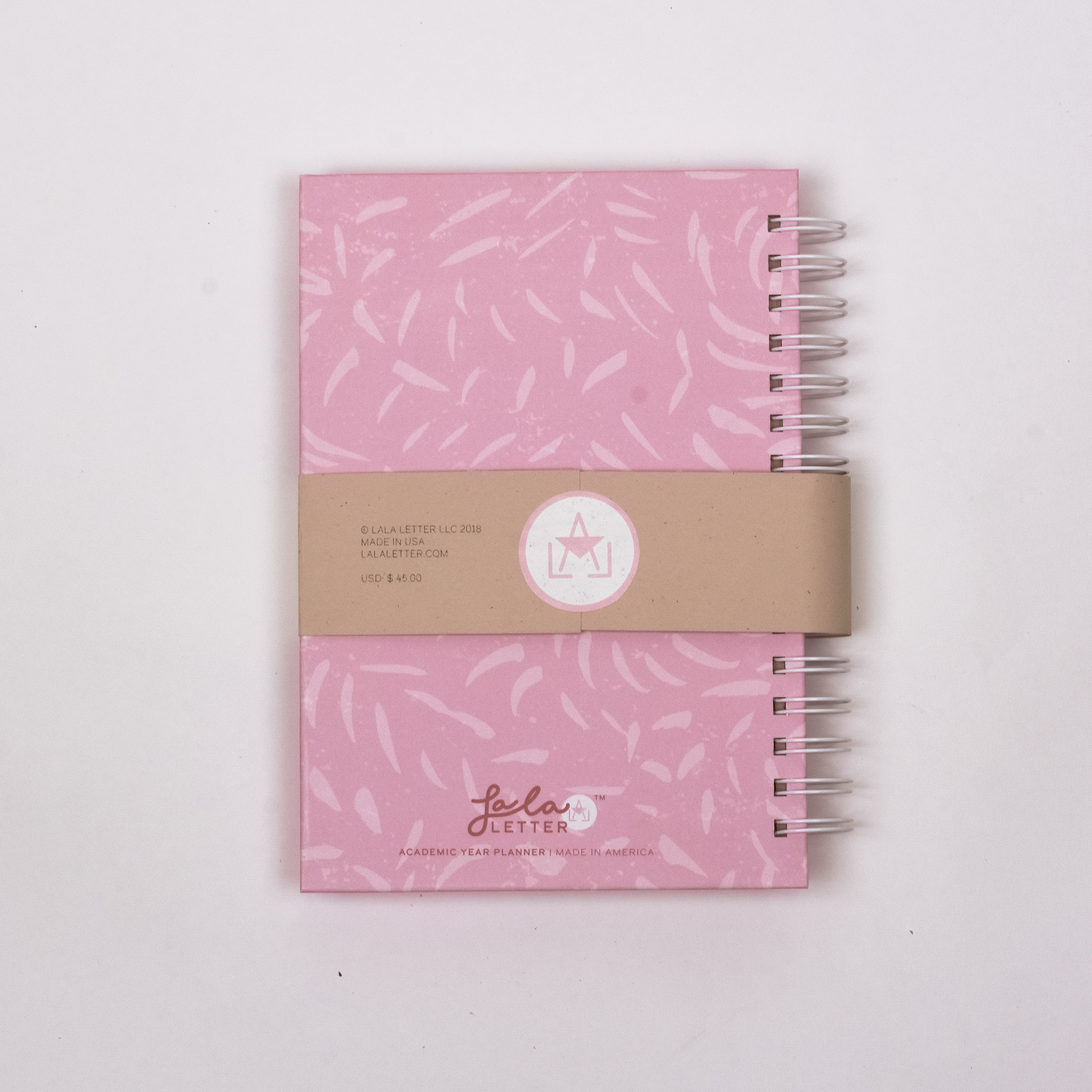 CHECK OUT HOW I MARKETED THEM...
Planners; we are obsessed with them. They keep our lives in check, and we would truly be lost without them sometimes. Planners are more than a tool to help prioritize, they're like our very own personal companion. The best planners are the ones that we like to use—they reflect our style , encourage us, and keep us on track (#girlboss). But sometimes our planners fall short... What we need is a planner that's full of FUN art & quirky, encouraging notes, #tbh some sticky notes on every page would be FAB, and I mean why not make it using sustainable materials?.... pshh I wish there were a planner that had all of that. Enter The Lala Letter Planner.
Our planner incorporates all these things and more so that your planner reflects your *fresh* style while giving you so many organizational extras.
SO YEAH, we will take a sticky note stack with that, pls & thx.